Corrupt international networks attempted to profit from Zimbabwe's Covid-19 response in collusion with government officials — until someone leaked an invoice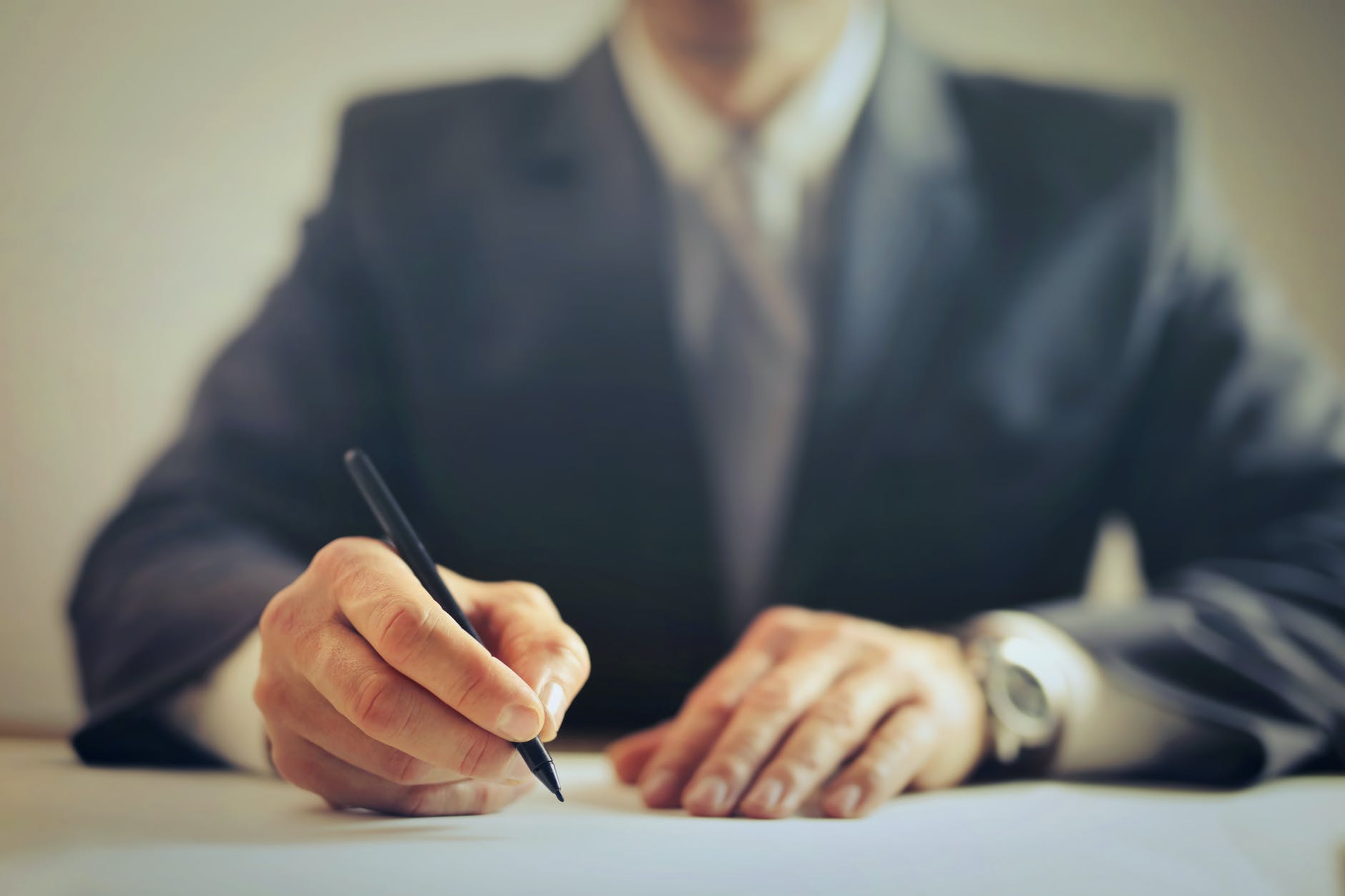 Ten working days; that is how long it takes to set up a limited liability company in Switzerland.
All you need are a few signed documents and just over US$23,000 deposited into a local bank account. This amount would buy you a Swiss general manager, salary management for up to five employees, having your tax returns filed and all your accounts kept.
The time it takes depends on the information you provide, says Rudy Summerer, a financial expert with Fidinam & Partners in Lugano, a town in the Italian-speaking canton of Ticino near the Italian border.
"According to the constitution, we have to know our client perfectly, because the laws in force on money laundering require us to know the origin [of], and where the funds will be directed," he states.
These constitutional safeguards clearly had little effect in the case of Drax Consult SAGL, the Swiss company at the centre of a US$60m drugs procurement scandal in Zimbabwe which has claimed the scalp of the country's Minister of Health.
The ensuing ruckus has exposed how shell companies with no premises, employees or track records are used to fleece impoverished taxpayers through no-bid contracts and murky procurement deals, with few consequences for the politically connected perpetrators.
***
The story begins, as it often does, with a lawyer. Drax was registered in March 2017, with Lorenzo Fornara as the managing director. Fornara is a Swiss notary and legal practitioner; he founded the company alongside Ilir Dedja — registered as an Italian citizen — who put up the entire CHF20,000 (US$22,000) capital.
He resigned from Drax in November of the same year, leaving Dedja as the sole director of the company — presumably after his task of registering the company was complete. However, the registered telephone number for Drax Consult SAGL is still the same as Fornara's law office.
This is not Fornara's only directorship — he holds mandates in numerous other companies. At first glance, he appears to be a serial entrepreneur with 21 currently registered companies — all of which share the same address with Drax. Drax actually shares the same address as 26 other companies, indicating that via Pretorio 13 in Lugano is not a normal business address, but a domicile for shell companies.
Contacted for comment, Fornara refused to answer questions about Drax Consult SAGL, or the (perfectly legal) company registration services he provides: "I am a lawyer, you have to talk to the director — I do not have his number."
Nobody seems to have Dedja's number. The elusive Albanian is a mysterious figure, who has somehow managed to secure massive procurement contracts in Zimbabwe while providing no evidence of experience or capacity whatsoever. His public profile is limited to company registration documents in Switzerland and Hungary, where Drax Consult was also registered in March 2020 as a branch of the Swiss company, to conduct "business and other management consultancy activities."
It is in Hungary where Drax is reportedly under investigation by Interpol — an investigation which Interpol has steadfastly refused to comment on. Asked to confirm or deny the authenticity of a letter ostensibly sent from Interpol Budapest to Interpol Harare, Hungarian police have remained mum.
"Due to criminal reasons, we cannot provide any response to confirm the authenticity of the mentioned document," responded Lieutenant-Colonel Csajági Nándor, the Head of Department at the International Law Enforcement Cooperation Centre at Interpol Budapest.
Dedja has reportedly proclaimed his innocence in Albanian media, releasing a statement in which he denies ever having been to Zimbabwe and denouncing the "misinformation and denigration" of his image.
"The case is in the hands of the Lawyers and very soon the truth will be revealed about all the 'multi-million dollar contracts' that I have appropriated," the statement reads.
***
"You can't ask the wolf to be in charge of the sheep!"

Alex Magaisa
While Dedja is presumably free to defend his reputation, his alleged co-conspirators have not been so lucky. Drax's Zimbabwean frontman Delish Nguwaya is on bail facing charges of prejudicing the State by overpricing Covid-19 testing kits, while health minister Obadiah Moyo was sacked for his part in the scandal and is also on bail.
However, as with many things in Zimbabwe, it is not that simple.
In his ruling granting bail to Nguwaya, High Court Justice Pisirayi Kwenda found that Nguwaya did not cause any financial prejudice to the State, but simply overpriced his products. He said if there was any deception resulting in financial prejudice, then that could only have been a result of a flawed procurement process.
Because Nguwaya is not a State official, the fact that medicines were overpriced should have been noted by State officials during due diligence in a competitive bidding process. "The financial prejudice ensuing from lack of due diligence cannot be blamed on [Nguwaya], but perhaps on the persons who procured on behalf of the State," said Justice Kwenda.
He conceded that even if it was proved that Nguwaya misrepresented that Drax Consult SAGL and Drax International were manufacturers of medicines they were selling during negotiations, the State officials involved in the procurement could have refused to sign the contracts.
This is all part of a familiar pattern in Zimbabwe, says University of Kent lecturer Dr Alex Magaisa. Magaisa, who helped draft the country's 2013 Constitution, says the charges against Nguwaya were deliberately crafted to fail, and the situation is reminiscent of previous cases involving allegations of high-level corruption.
"When I read the [Nguwaya] prosecution documents, it was clear to me that they were defective, and this was eventually confirmed by [Justice Kwenda] who was very critical," he continued. "In my opinion, it was very clear that they did not have the facts that disclosed the offence that Nguwaya had committed."
According to Magaisa, the case was set up to fail from the very start, and whoever drew up the prosecution's case knew exactly what they were doing and did not want it to succeed.
"The catch-and-release tactic is a euphemism for the strategy by the government when it arrests someone on allegations of corruption, then a few days later they are released. The idea is to create a show for the people, to make it appear like the government is doing something," he explains. "Then a few days later the person is released, and you never hear of the case again."
Magaisa is highly critical of the Zimbabwe government's anti-corruption efforts, including the creation of an anti-corruption office in the President's Office: "You can't ask the wolf to be in charge of the sheep!"
With Ilir Dedja roaming free, Delish Nguwaya and Obadiah Moyo out on bail and presumably in the comfort of their plush homes, none of the major players involved in the multimillion-dollar Drax scandal appear set to suffer any consequences for trying to fleece the government of Zimbabwe. The US$2m already paid to the seemingly non-existent company's Hungarian branch may or may not be lost forever.
That is how you rob an African country — or at least try to.
***
Background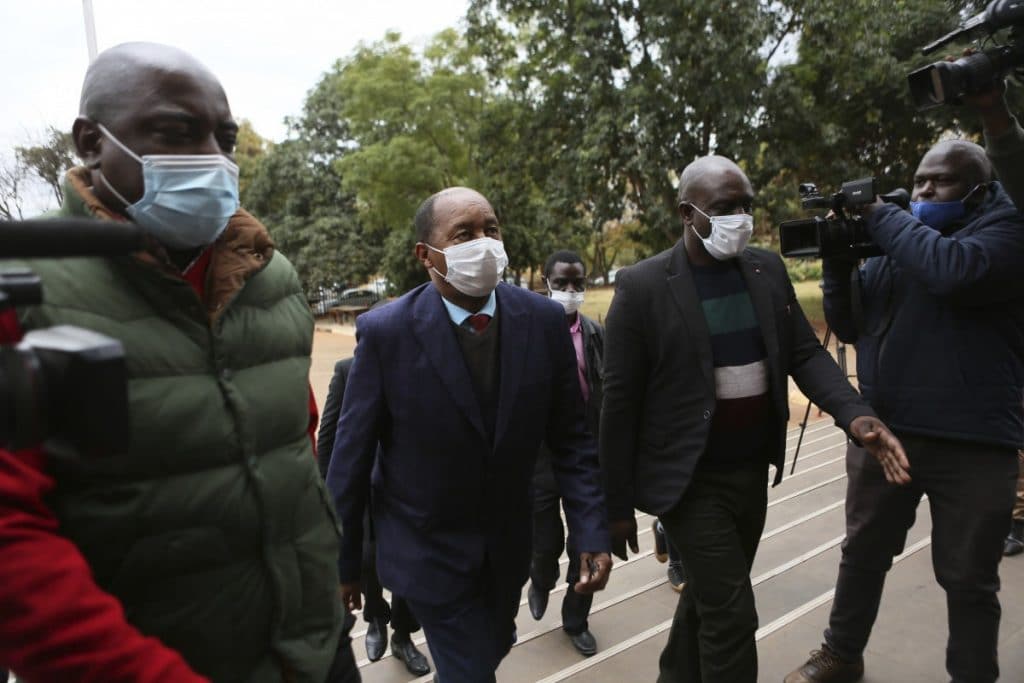 Once a radio and nightclub disc jockey under the nickname DJ Biscuit, Zimbabwe's Minister of Health now stands accused of facilitating an international effort to loot finances earmarked for the impoverished nation's coronavirus pandemic response. On 20 June 2020, the Magistrate's Court released Obadiah Moyo on bail following his arrest the previous day on allegations of corruption regarding a murky US$60m deal to acquire novel coronavirus (Covid-19) test kits and other equipment. He was subsequently fired from the cabinet.
Moyo was only arrested after the government came under pressure from independent media and political opposition over the procurement scandal. The shadowy transactions came to light after a letter from the finance ministry — authorising the purchase of Covid-19 testing kits at inflated prices — was leaked to an online newspaper.
The minister's corruption charges are related to a US$20m contract awarded to a Hungary-registered firm without going through the proper processes. The deal with two-month-old Drax Consult SAGL was allegedly pushed through without the required consent of the Procurement Regulatory Authority of Zimbabwe (PRAZ). A subsequent US$2m payment from Zimbabwe's state pharmaceutical company NatPharm was reportedly identified as suspicious by Hungarian authorities in March and is under investigation by Interpol.
The Interpol press office would neither confirm nor deny the existence of an investigation, instead pointing out that any information shared by police in one of their 194 member countries remains under the ownership of that country. "Interpol does not therefore comment on specific cases or individuals except in special circumstances and with approval of the member country concerned," they continued. "With regard to your request, we would advise you to contact the relevant national authorities." Police in the Hungarian capital Budapest refuse to confirm an investigation into Drax Consult SAGL's Hungary branch "due to criminal reasons."
Zimbabwe's government eventually cancelled Drax's two pharmaceutical supply contracts worth a total of US$60m. Amid the controversy, an entity called Drax International LLC issued a statement signed by director Ilir Dedja, threatening legal action over "falsehoods and defamatory publications" after the procurement scandal received wide coverage in Zimbabwe.
Delish Nguwaya, who is Drax's representative in Zimbabwe, was also arrested in connection with the case. Questions were raised over how a controversial young businessman with a history of criminality, who had failed a vetting process months earlier, had set up a new company and secured millions of dollars' worth of contracts to supply medicines and equipment — some at hugely inflated prices.
***
Early searches for details of Drax Consult SAGL, when state media first reported on the procurement deal, revealed scant details. Drax did not even have a website at the time, nor a track record in pharmaceuticals. A search of the ICANN Internet database shows that the company's domain name internationaldrax.com was only registered on 1 April 2020.
Interest in Drax increased in early April, when company representative Nguwaya appeared alongside President Emmerson Mnangagwa at State House, ostensibly donating medical supplies reported to be worth US$200,000. Nguwaya's past involvement in high-level police corruption, including the extortion of US$20,000 from a Chinese businessman in 2016, raised inevitable questions about the legitimacy of his business dealings.
The emergence of leaked invoices showing overpricing for COVID-19 materials by UAE-based Drax International LLC completed a picture that already looked remarkably suspicious. Drax, by many measures, has the characteristics of a shell company that secures oversized contracts through corruption.
Such companies tend to use exotic addresses but never provide detailed public information about them. Drax Consult SAGL has a Swiss address, while Drax International LLC, which was formed in 2020, gives an address in the United Arab Emirates, yet it does not appear as a registered company in the UAE's business registry.
These companies also typically rely on agents or representatives with access to politicians in the country where contracts are awarded. In the wake of revelations regarding Drax's access to millions of dollars' worth of government contracts, social media has been awash with pictures of Nguwaya with President Mnangagwa's family in various social settings — including a State House dinner.
The Zimbabwe Broadcasting Corporation has also suspended staff involved in airing Nguwaya's April "donation" on the country's television station. The re-emergence of the news clip has proved embarrassing for the "first family", after repeated denials of personal or professional links to Drax.
***
An extraordinary government gazette of 25 October 2019 shows that Drax Consult was registered with PRAZ, using a Gmail address and Nguwaya's telephone number. While registered as a supplier, the health minister is accused of corruptly pushing the Drax contracts despite its failing due diligence tests. Moyo's arraignment followed the arrest of three NatPharm bosses the previous week on charges of criminal abuse of office for approving the Drax deal without following laid down procurement procedures.
Sitting in Harare, the magistrate's court granted Moyo bail of 50,000 Zimbabwean dollars ($2,000). State prosecutors — who are pursuing three charges including abuse of office which carries a maximum sentence of 15 years — did not oppose bail.
He is accused of trying to coerce the treasury to pay for 15,000 coronavirus test kits that were being held at the airport. The prosecutors claim contracts were illegally awarded by the health ministry without a competitive tender process. "[Minister Moyo] acted contrary to or inconsistent with his fiduciary duty," according to magistrate Munamato Mutevedzi. "The accused's actions showed favour to Drax," he concluded during the bail hearing.
Drax's Nguwaya is out on bail after a stint in remand prison, while the company's principal — the enigmatic Ilir Dedja — remains an obscure figure. "Most of the articles published on the media are falsehood regarding Drax International LLC," the company has told Reuters. "Goods regarding COVID-19 emergency response … have been delivered and no payment has been made by authorities in Zimbabwe," it added.