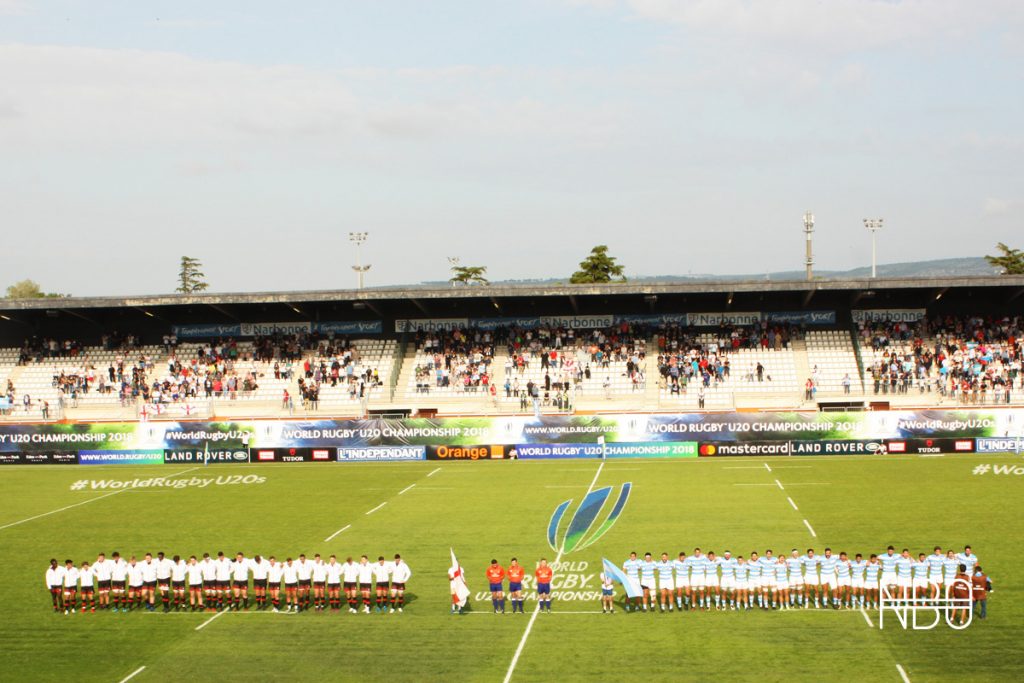 NARBONNE – It took some desperate tackling to deny a dazzling Jordan Olowofela his hat-trick, as England overran an initially defiant Argentina team here on Wednesday, on day one of the 2018 World Rugby U20 Championship.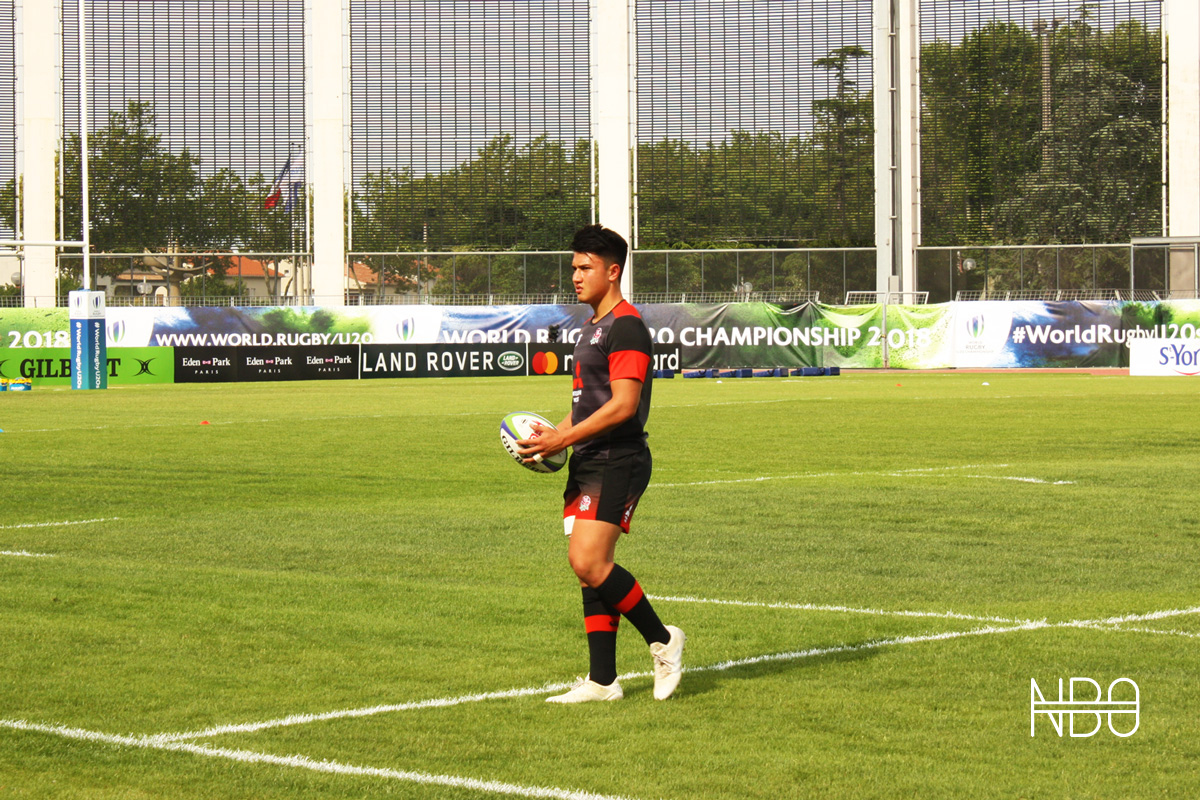 The legendary Stade d'Honneur bathed in early evening sunshine as the two teams got their tournament under way, with England hotly tipped as one of the favourites to prize the trophy out of New Zealand's hands.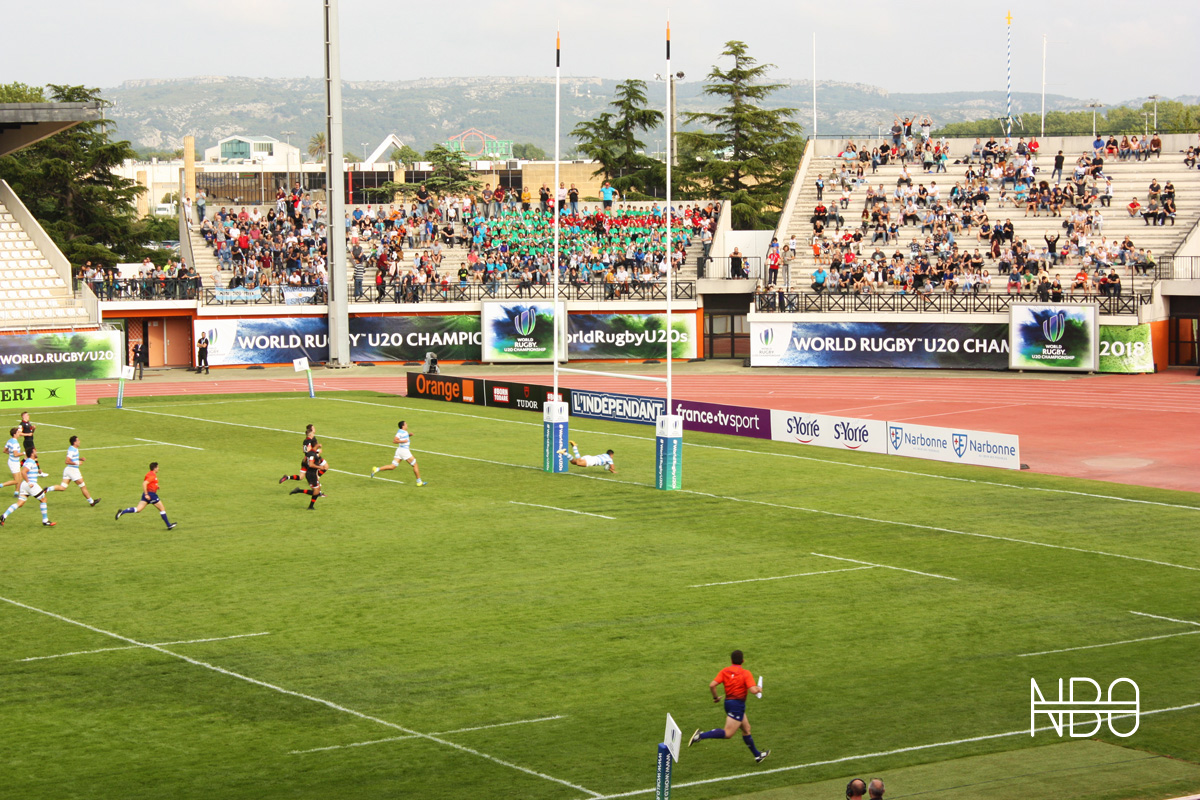 Argentina didn't get that memo, as they scored after only four minutes, Santiago Chocobaras gleefully snatching up a midfield handling error and sprinting home from halfway, to the delight of the small but boisterous group of Los Pumitas supporters.
Their happiness was short-lived as Olowofela opened his account in the seventh minute, before an Argentina penalty saw them nudge ahead. England hooker Henry Walker, one of the standout players on the park, then scored off a textbook lineout drive.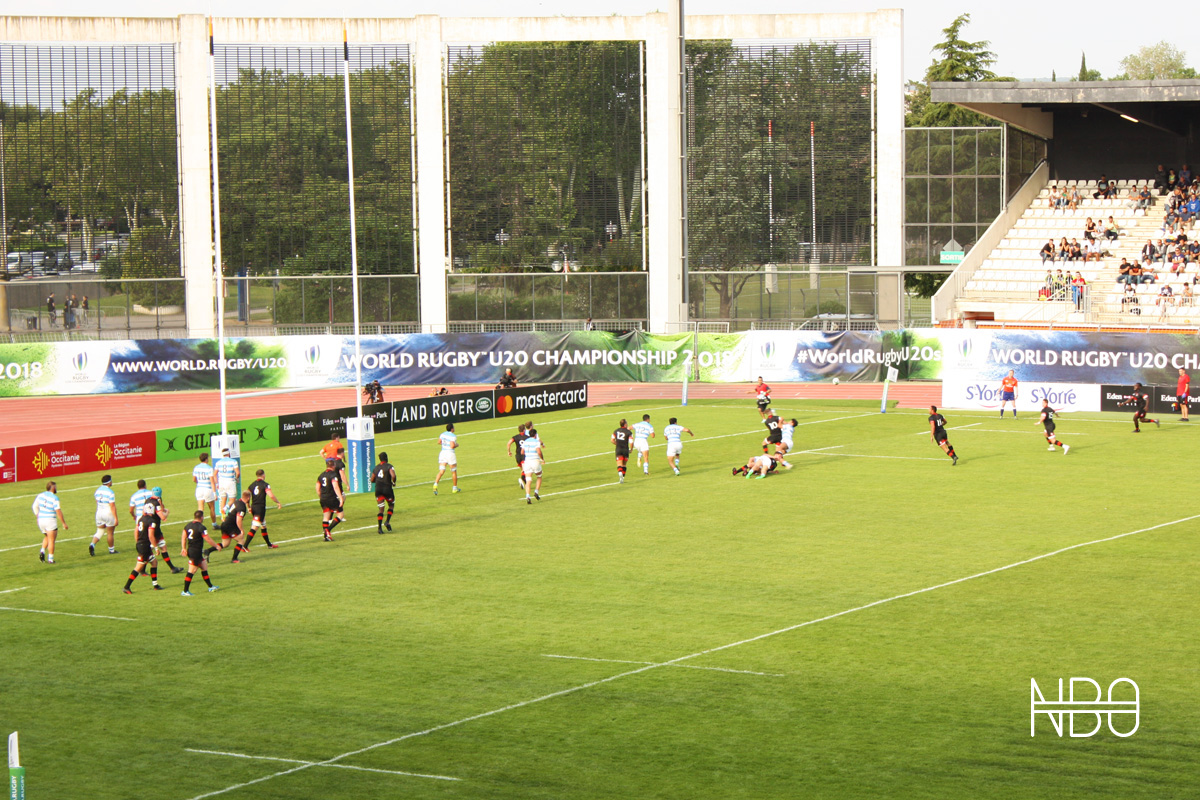 Argentina never gave up, eighth-man Juan Bautista Pedemonte scoring off a classic pick up from the back of a five-metre scrum, before Olowofela added his second to lift England into a 19-15 lead at half-time.
Walker's second try straight after the restart seemed to knock the stuffing out of the boys in blue, and they only managed to add a penalty to their points tally.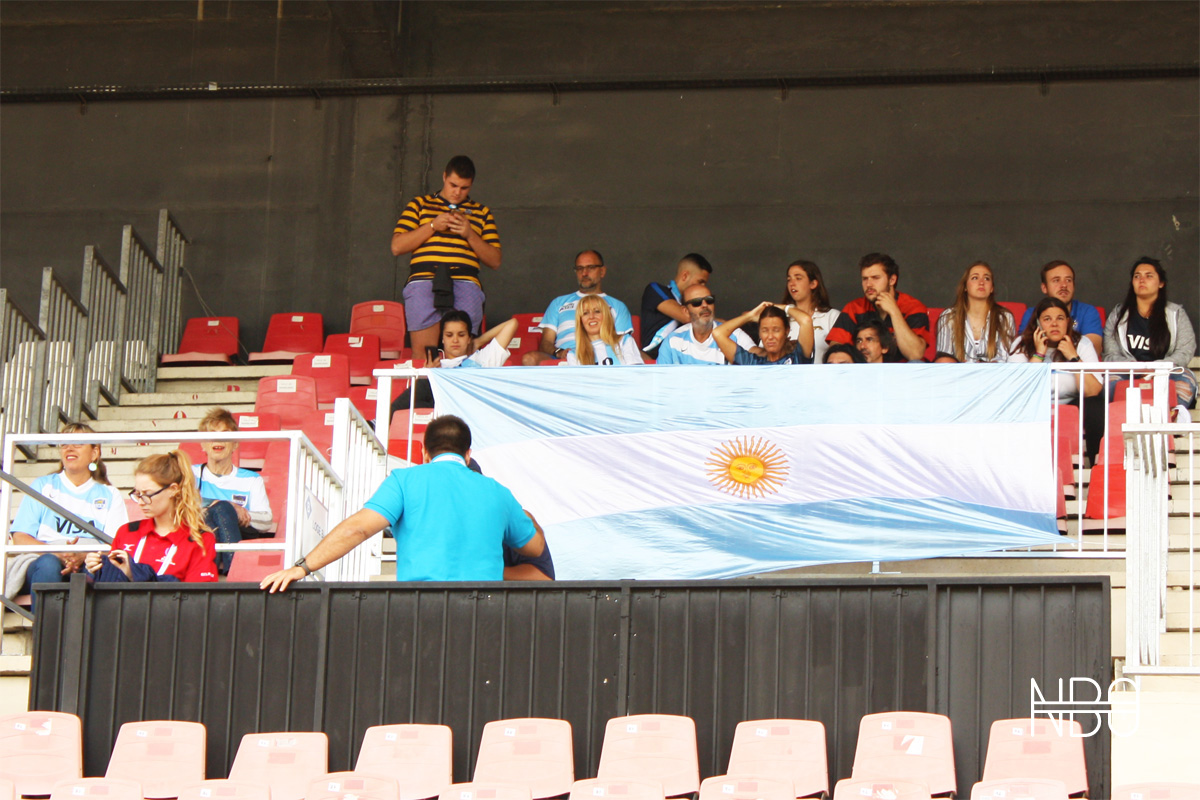 By this time England were fully in charge and camped in the Argentina half. The impressive Olowofela made another daring run through the defence, only to be bravely taken down with meters to go. A clever pop pass sent replacement fly-half Marcus Smith through, after the Quins starlet did well to stay in support of the flying winger, to score the easiest try of the day.
The 39-18 loss did little to dampen the spirits of the Argentina supporters, who remained buoyant throughout and gave a standing ovation to both teams.
England U20: T: Olowofela (2), Walker (2), Smith. C: Grayson (3), Hardwick. P: Grayson, Hardwick.
Argentina U20: T: Chocobaras, Pedemonte. C: Daireaux. P: Daireaux, Mendia.
The late game saw New Zealand take on newly-promoted Japan under floodlights, and the defending champions went about dismantling their opposition from the first minute.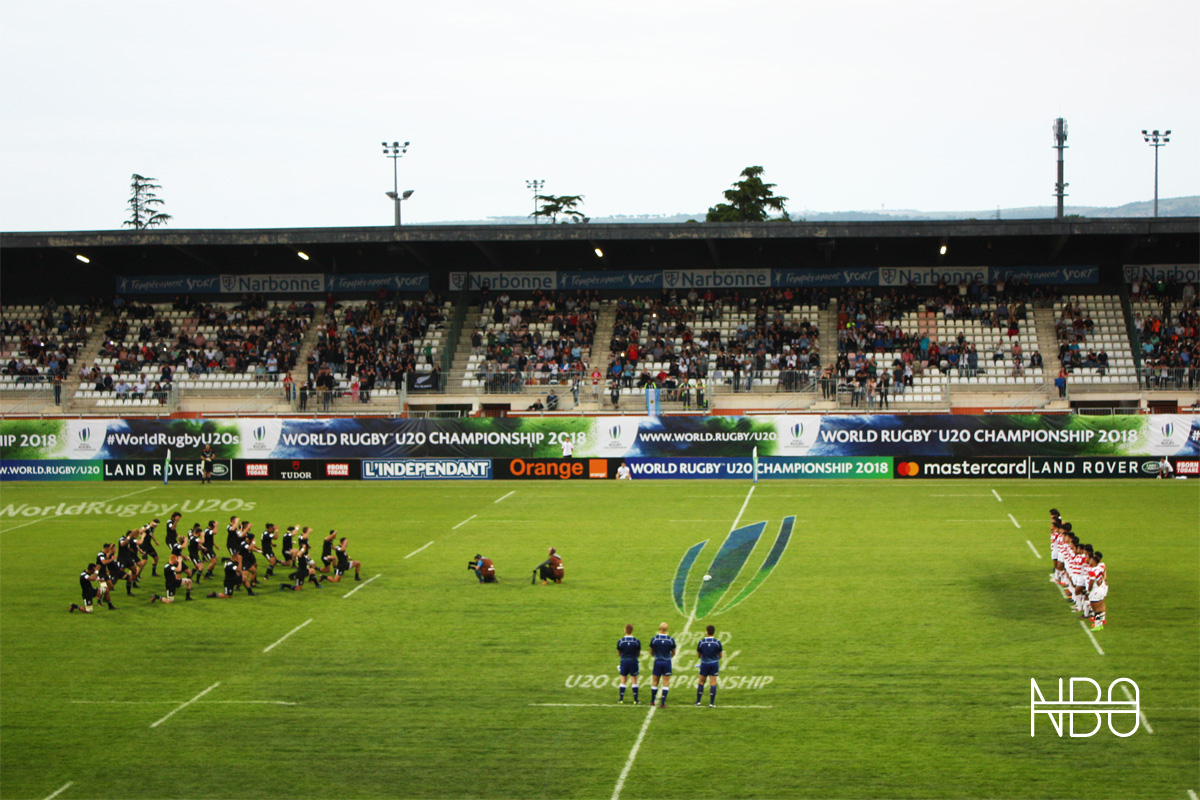 The furious start was dampened by a downpour after half an hour, with rain so heavy the spectators in the open section were invited into the covered stands. That classy gesture further electrified the appreciative crowd, New Zealand eventually going into the sheds 38-0 to the good after Japan's solitary effort was disallowed for offside.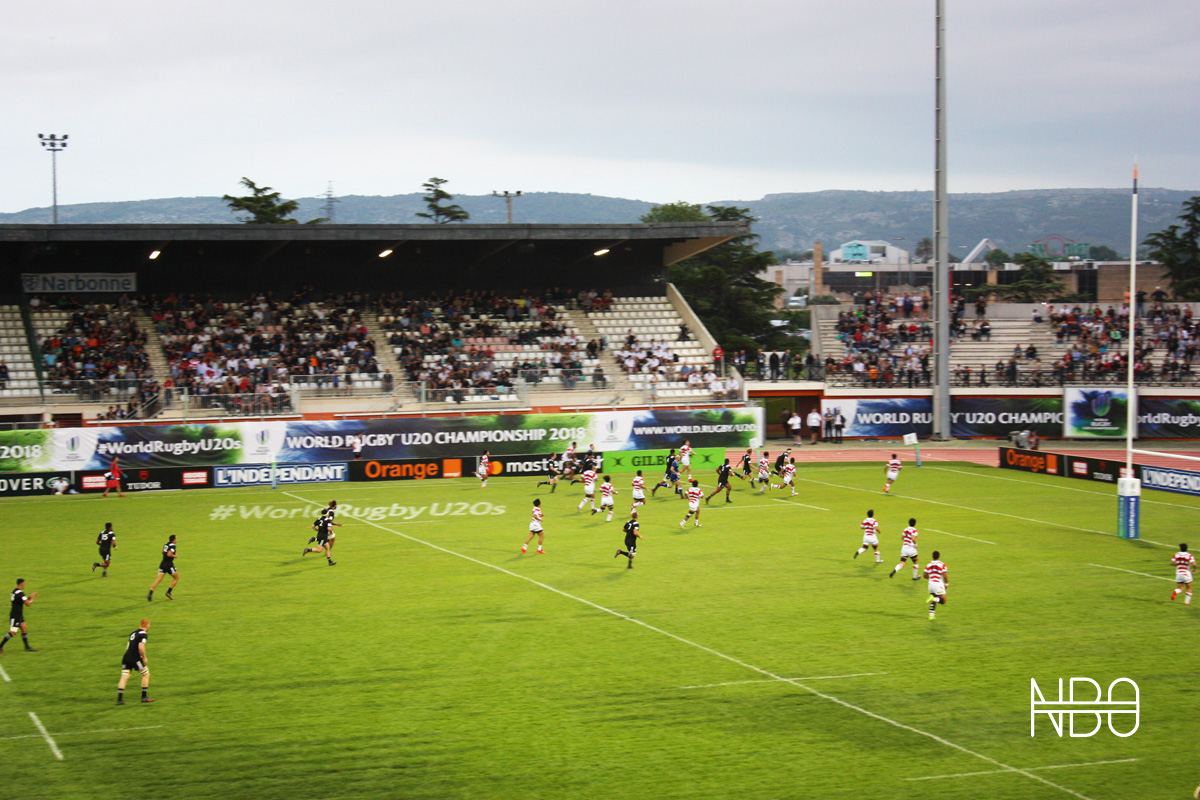 The second half featured a series of handling errors in the light drizzle, but New Zealand expectedly finished strong to make the final tally 67-0. Jamie Spowart scored a hat-trick and Leicester Faingaanuku bagged a brace, while sevens flyer Vilimoni Koroi and skipper Tom Christie also contributed a try apiece. Will Tucker, Xavier Roe and John Akau'ola-Laula also dotted down, but schoolboy star Bailyn Patterson's solo effort from halfway was the try of the day.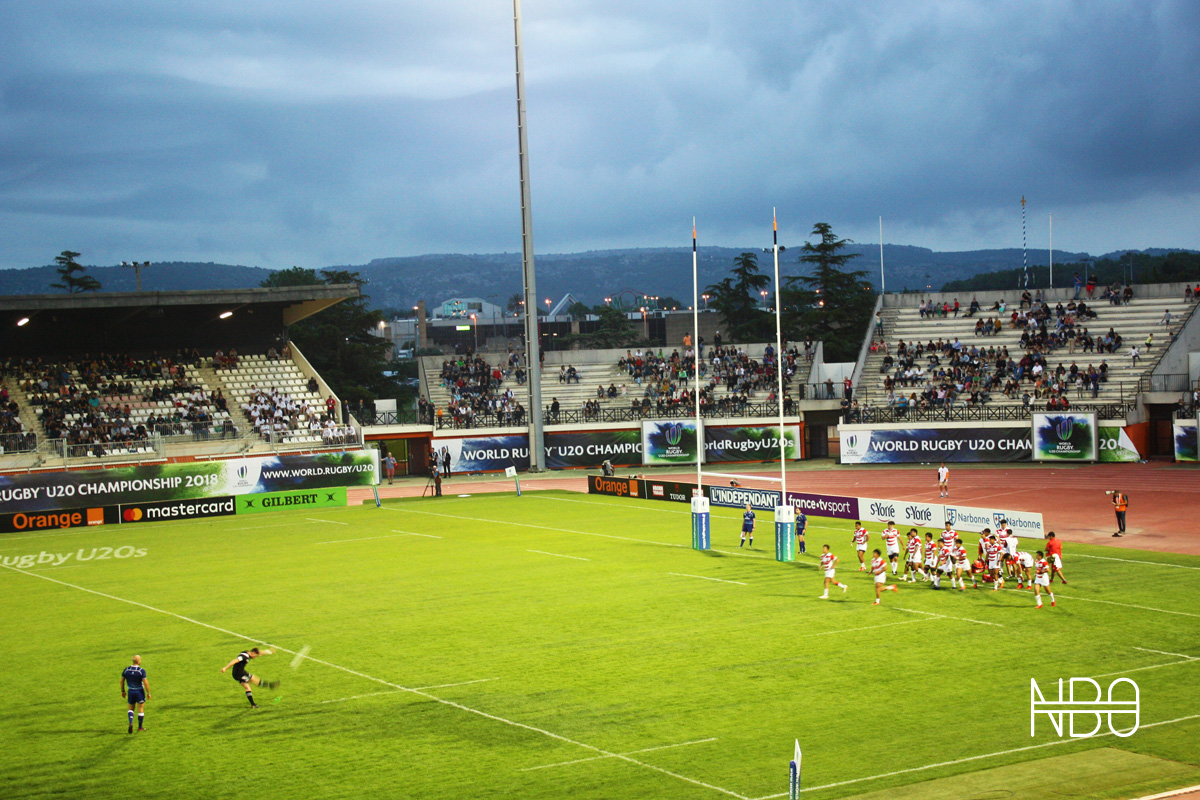 New Zealand U20: T: Spowart (3), Faingaanuku (2), Koroi, Sullivan, Aka'uola-Laula, Tucker, Christie, Roe. C: Trask (5), Plummer.
Japan U20: 0
Fixtures & Results | Standings | Teams
This article first appeared on NBO Magazine. View the original here.